Empty Nesters - Paul & Julie
Empty Nesters - Paul & Julie
Empty Nesters - Paul & Julie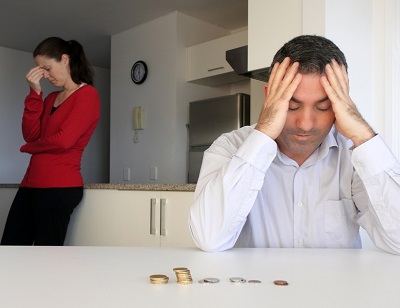 Paul, 58, manager of manufacturing
Julie, 52, home healthcare nurse
Financially comfortable
Concerned about aging parents
Sudden event turns things upside down
Paul's father had not been himself. He was forgetting words, forgetting where he had put things or what he was saying in the middle of a sentence. Paul went to answer the phone – they were expecting a call from the doctor. He returned, shaken. "Dad has Alzheimer's." "Oh, Paul!" said his wife Julie. "Well, it's not like we didn't expect it." "No, but ... Oh, honey, I feel so bad." They realized at once that this changed his parents' entire financial picture. His mother might have to sell their house to cover his father's medical bills. And they hadn't made any provisions for elderly housing and care for him. Paul had worked before with Bob Anderson, a financial advisor. Obviously it was time to talk with him right away.
Click on the "PLAY" button to listen to the story.
Find more information about
Deposit and Loan Products are offered to qualified customers by First National Bank. See specific deposit and loan product pages on this website for more detailed information. First National Bank is a MEMBER FDIC and an EQUAL HOUSING LENDER.
Investment and insurance products and services are offered through INFINEX INVESTMENTS, INC. Member
FINRA
/
SIPC
. FNB Wealth Management Services is a trade name of First National Bank. Infinex and the bank are not affiliated. Products and services made available through Infinex are not insured by the FDIC or any other agency of the United States and are not deposits or obligations of nor guaranteed or insured by any bank or bank affiliate. These products are subject to investment risk, including the possible loss of value.
NOT FDIC-INSURED. NOT INSURED BY ANY FEDERAL GOVERNMENT AGENCY. NOT GUARANTEED BY THE BANK. MAY GO DOWN IN VALUE.